Stories of Impact
From Impossible Places
#{postTitle}
#{publishDate}
#{publishTime}
Baptism Miracle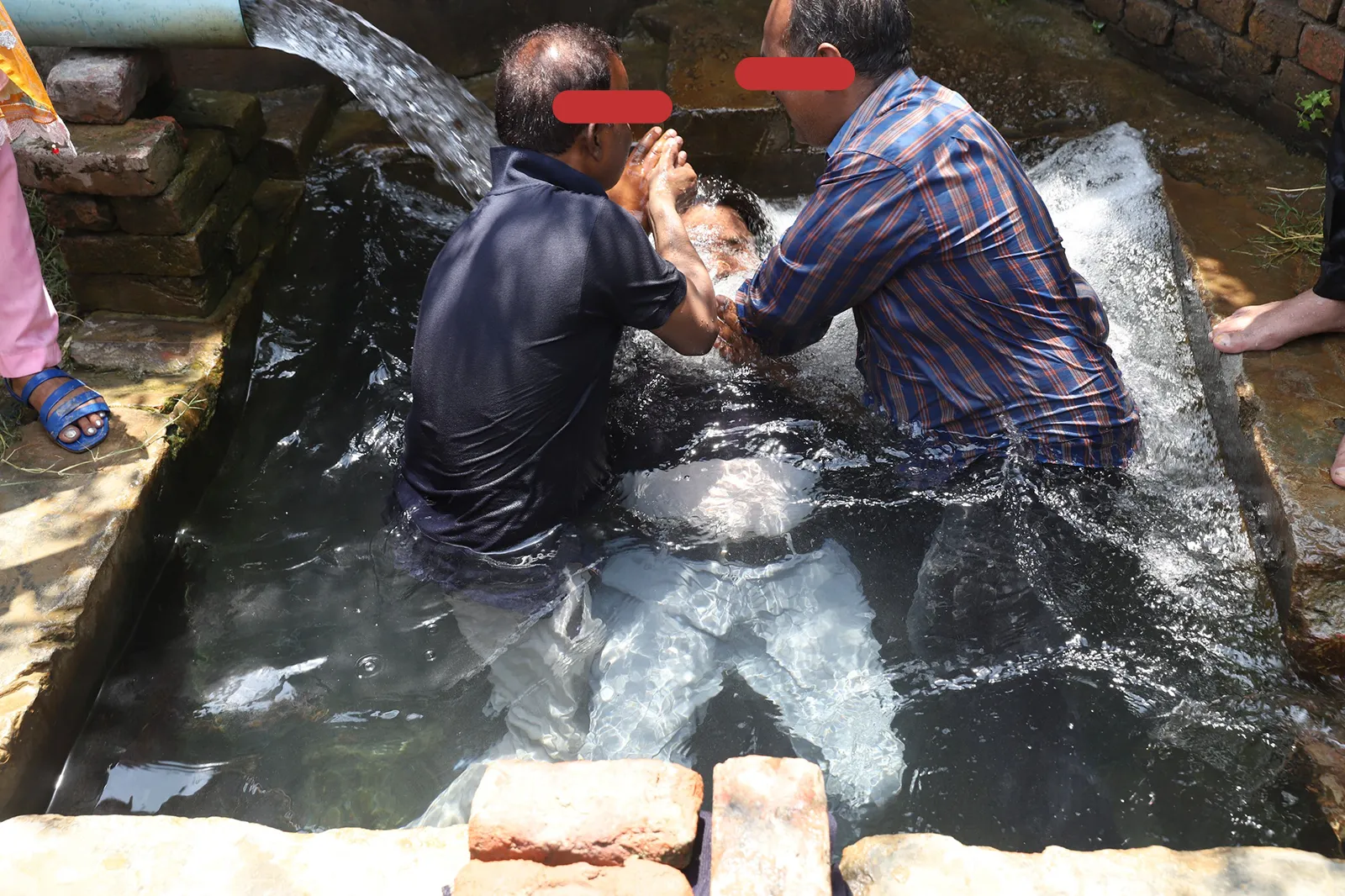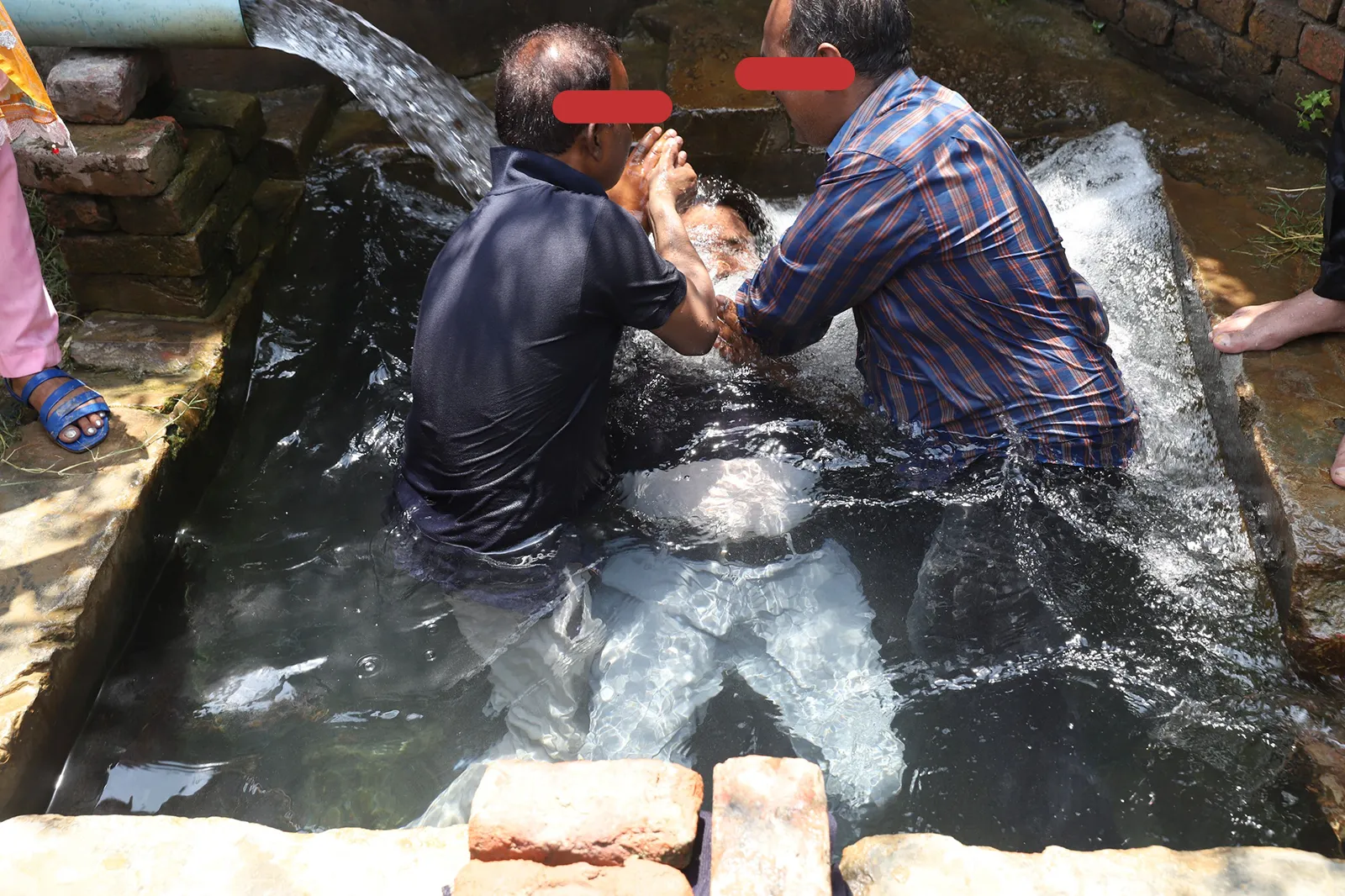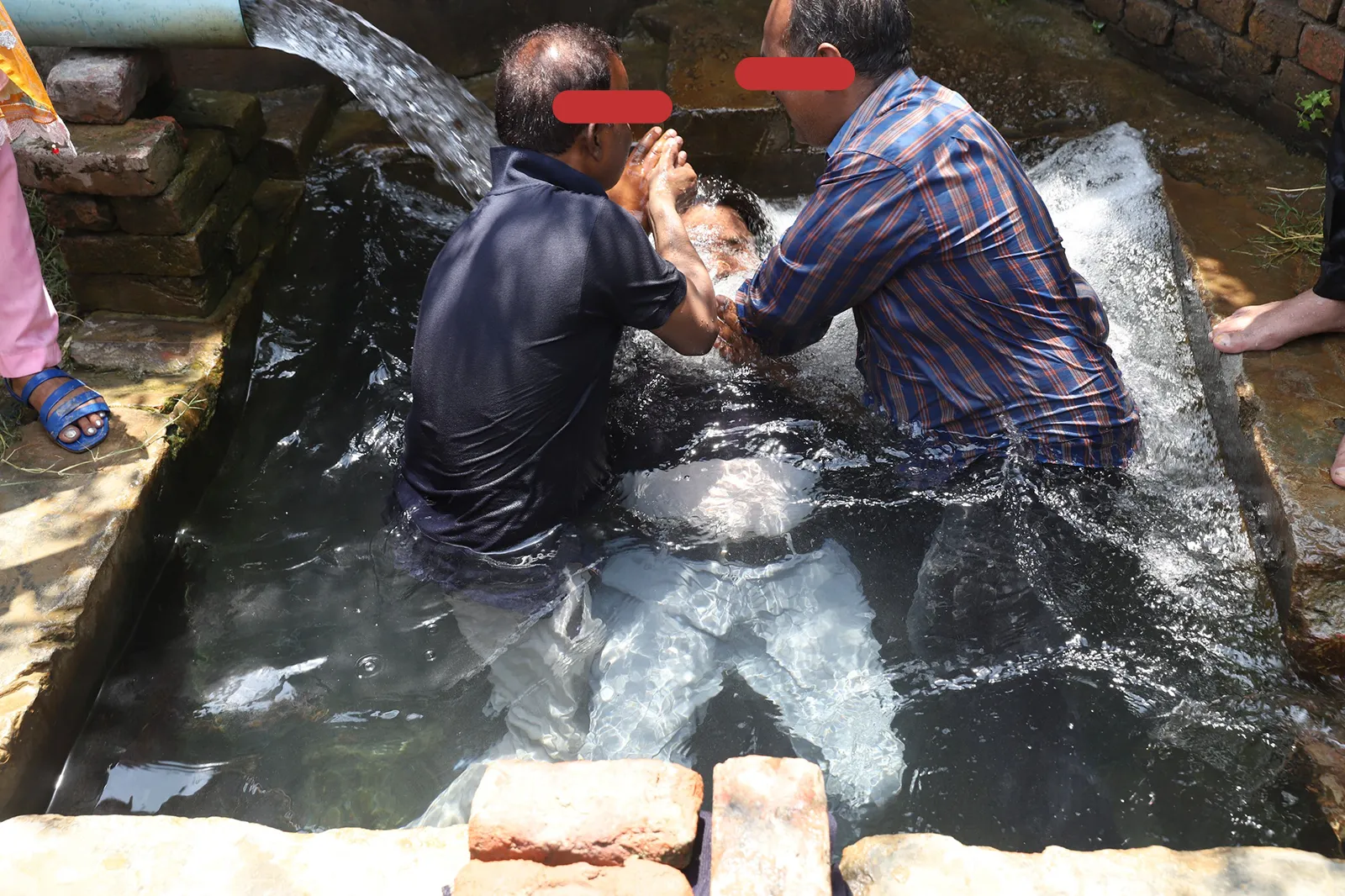 Many new believers are coming out of the Pashtun Nation, Pakistan's largest people group and Afghanistan's second largest. With well over 39 million Pashtun spanning across Southern and Central Asia, less than 0.01% have decided to follow Jesus. These new brothers and sisters in Christ are making waves and will drastically affect this statistic!
Indigenous Leader Field Update:
We had chosen a small village with a tube well to baptize 151 new believers, several of whom were Pashtun. For three days, many small villages in Pakistan had no electricity. Some of the team members informed us that there was no electricity in this village, making the water pump useless and resulting in an empty tank. The electric company said that it would take at least five days for the electricity to be restored. We were asked to postpone our visit, but we simply could not due to previous commitments. After much discussion, we decided to step out in faith and lean on Jesus completely. We kept everything as is and said, "Jesus will provide us with water for the baptisms!"
When we arrived at this village, it was beautiful, special and powerful. Our team and the new believers gathered around the tube well and began praising and worshiping. Everyone was looking at the empty well and no one had any idea of how we could fill it with water. The Holy Spirit placed on our hearts, "Bend on your knees and pray for electricity to be restored now in Jesus' name!"
We responded to His voice and everyone, including the new believers, bent on our knees and prayed for electricity to be restored in Jesus' name, but nothing happened. We prayed again and nothing happened. We prayed for the third time, but this time we prayed for electricity to be restored NOW in Jesus' name! Guess what happened next? Electricity was restored and the tube well began working immediately. Everyone was rejoicing and thanking God for this beautiful miracle!
Without wasting a moment, we began our water baptisms. It was unbelievable to witness the power of our living God, He touched everyone and gave them new lives.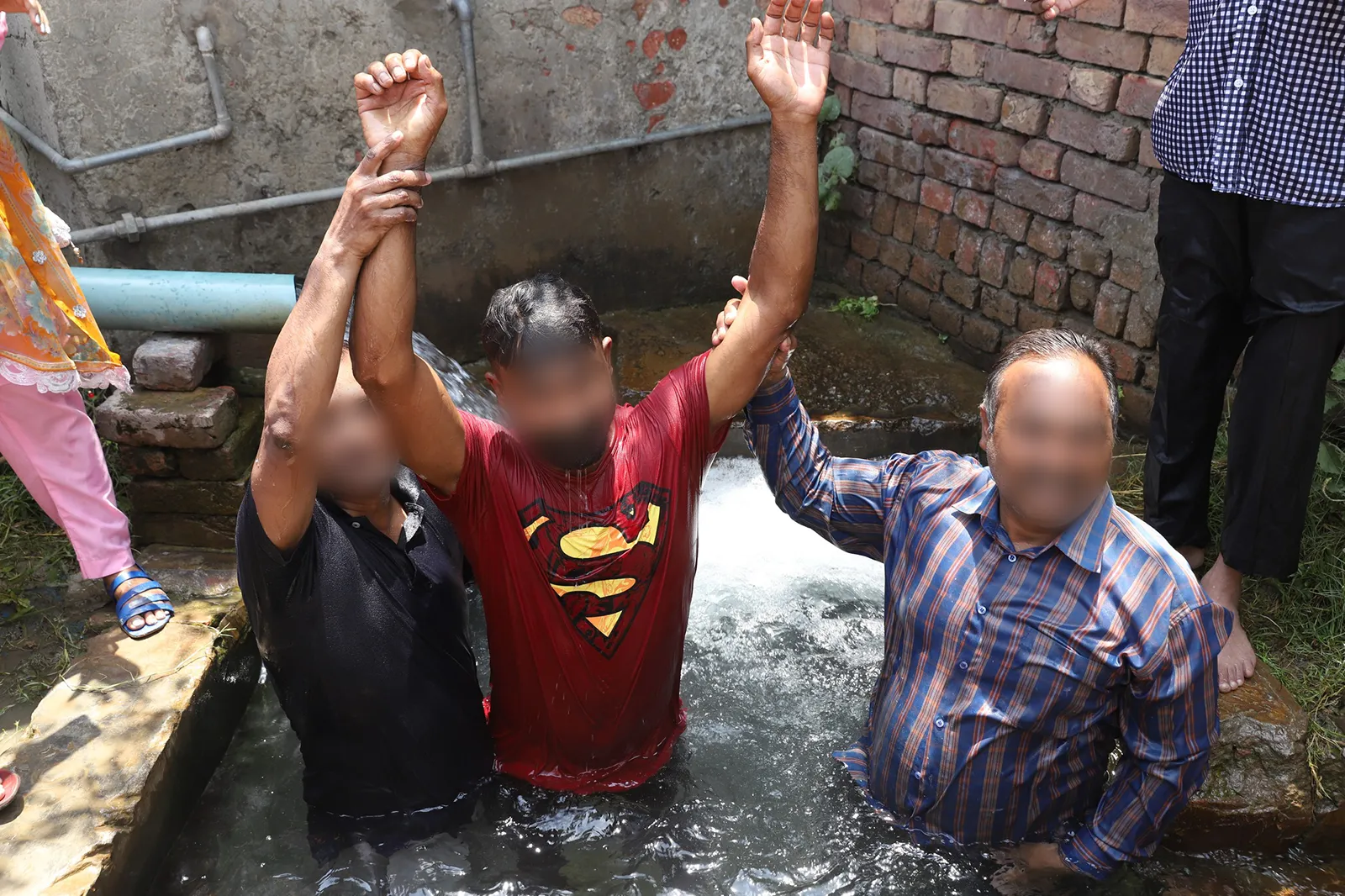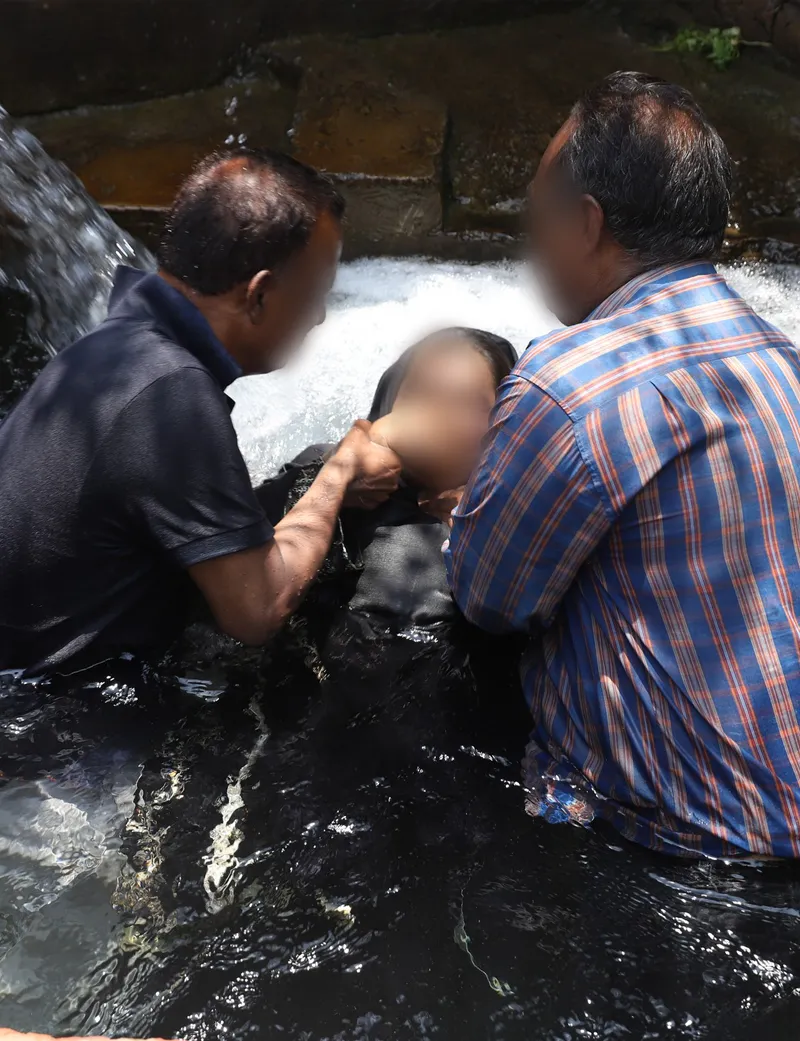 Brother F, who had severe chest pain, received miraculous healing when he came out of the water. Sister A, who had sores on her body, received healing when she came out of the water! The Spirit was moving massively and we witnessed many more miracles.
After we completed our water baptisms, the electricity went off again! We believe that heaven is rejoicing and celebrating right now as more souls are added to the Kingdom of God! Each of these newly baptized believers are excited to grow in the Lord and many will be trained in our newly built discipleship training center. They are eager to take the gospel to those who do not yet know Jesus, even at the risk of their own lives.
"Unstoppable revival is breaking out in Pakistan! Jesus is changing this Islamic land into a land of believers. We gave 151 water baptisms to new believers including extremists, brothel heads, slum mafia chiefs, and drug sellers! Truth is breaking the shackles of darkness and setting many free from the bondage of Satan."
- Unknown Nations Director of Ministry Pakistan and Afghanistan